G R I M E S: I don't want to have to compromise my... →
actuallygrimes: i dont want my words to be taken out of context i dont want to be infantilized because i refuse to be sexualized i dont want to be molested at shows or on the street by people who perceive me as an object that exists for their personal satisfaction i dont want to live in a world where…
6 tags
2 tags
Watch
Heatwarmer music vid for "Rejoice"
"I just wanted to be Kurt Cobain." She Shreds...
sheshredsmag: Erin Birgy lives in Seattle, Washington and performs as lead guitarist and singer in Mega Bog. Last summer She Shreds sat down in a restroom with Birgy after a Portland show (the acoustics were better) to talk about guitar heroes, music origins, and moms and grandmas.  SS: Are there any guitarist you admired when you first started learning guitar? Someone you looked up to? EB:...
Ian Kurtis Crist of Health Problems/BAT
sequinsinseattle: I'm way into this floral print that looks like it was ripped off of hotel curtains and woven straight into a designer jacket. Of this look, Ian says he's going for:  "90's drab mixed with 70's puke swag" Ian is lead singer of new Seattle-about-to-break-out-band Health Problems. Fashion alone they got this one in the bag.
1 tag
Watch
New and first ever music video from Slashed Tires
4 tags
i promise: JUST ANOTHER SNAKE CULT // BIRDS... →
ipromisemusicblog: San Diego/Iceland native Just Another Snake Cult's Thor Bogason is a musical genius. Having spent the past summer at home in San Diego, Bogason decided to create a set of six songs using an old Ensoniq SQ80 keyboard that had been stowed away in his parent's garage. It's really no surprise…
5 tags
Lindsay Zoladz: Don't Blame Us: Four Women Talk... →
lindsayzoladz: The results from Pitchfork People's List were published today, and 88% of voters were male. (12% were female, there wasn't an "other" option, fwiw.) Since I Am The Twelve Percent and I spend a lot of my time talking about and thinking about and writing about music, I wanted to ask a couple…
3 tags
"END VOGUE" →
jamesrabbit: Spencer's amazing album "End Vogue" is now available for download ($0+). Strongly recommended by James Rabbit band.  thespencerowen: My album for 2012 is now available. Produced by Drew Stoeckel (of James Rabbit), who engineered and mixed it, and myself. Please go listen, download and share with people. Thank you.
6 tags
Off Tempo (we) documented Jan Terri playing at... →
5 tags
6 tags
4 tags
Watch
Newest episode of Boating With Clyde
6 tags
Watch
SWEET! Emily Denton (of Stickers) directed this great Pony Time music video featuring the band Stickers!
3 tags
5 tags
Watch
hardlyartrecords: DEEP TIME (album teaser) check it out! album is out July 10th. you can preorder it from www.hardlyart.com go see them on tour…the west coast and overseas! east coast dates coming soon! DEEP TIME 07.09.12 - Fullerton, CA - Burger Records 07.11.12 - Sacramento, CA - Press Club 07.13.12 - Portland, OR - Record Room 07.14.12 - Seattle, WA - Cairo 07.15.12 - Olympia, WA - The...
GEN-trified: A Youth Obsessed with Discarded... →
thedropp: PROLOGUE—An experience with an Unconsciously Cool kid You board the bright yellow bus, which is commissioned to take you to school. Your disposition is neutral as you're simply waiting for the school day to wash over you as usual. The seats of the bus are filled with many kids just like you, and you're desperately searching for an open seat. Alas, near the rear of the bus there is...
2 tags
4 tags
3 tags
Watch
7 tags
Watch
Our friend Justin Powers (formerly of I Need Sleep) has a new Caribbean influenced band called Marina Orchestra. It's really cool! Also, exciting to hear another cool musical endeavor from this very cool person (and their friends).
1 tag
3 tags
3 tags
Watch
Spencer Moody's art exhibit at Solo Bar (200 Roy St) Lower Queen Anne in Seattle, WA.
4 tags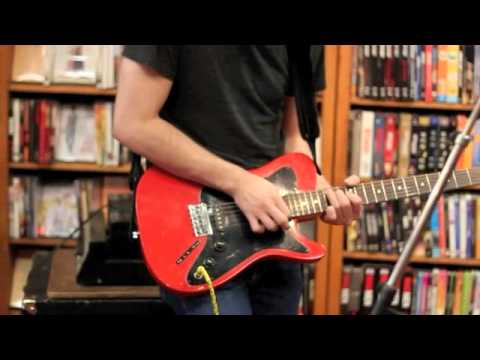 Neighborhood Tapes: AUDIO: Stephen Steinbrink -... →
neighborhoodtapes: <a href="http://stephensteinbrink.bandcamp.com/track/its-all-uphill-2" data-mce-href="http://stephensteinbrink.bandcamp.com/track/its-all-uphill-2">It's All Uphill by Stephen Steinbrink</a> Delighted to find Stephen Steinbrink had dropped us a line to…
Watch
Love Cuts from Vancouver
4 tags
No Curator - June 3, 2012
racersessions: We are deeply saddened by the senseless loss of life that took place at Cafe Racer on Wednesday morning. Many among us knew the victims personally; it was at Drew's urging, in fact, that the Racer Sessions begun. We will miss him and the others who lost their lives, immeasurably.  In their honor, we will still meet on Sunday evening. 
Writing in Reverse: AN INTERVIEW WITH PONY TIME →
writingtoyouinreverse: Photo by Caitlin Kidder / writinginreverse.com If you have the remotest interest in Seattle's live music scene, chances are you've seen Pony Time at least once. Known for playing killer shows on an almost weekly basis, this drums 'n bass (and occasionally guitar) duo released an LP last…
7 tags